USDA Loan
USDA stands for the U.S. Department of Agriculture. The USDA has a rural development program in which they help to improve the economy and quality of life in rural America. Since Hawaii is an island and there isn't much rural land this program is available to only certain geographic areas. There are also income and purchase limits based off of county limits and family size. USDA loans are guaranteed by the USDA if the borrower and the property qualify.
The USDA guarantees a mortgage issued by a participating local lender, similar to FHA and VA backed loans, allowing you to get a low interest rate with no down payment. However, you will have to pay a mortgage insurance premium for any down payment less than 20 percent of the purchase price.
USDA loans in Hawaii are available to certain geographic areas. The map below shows the areas which are ineligible. Some popular areas for USDA purchases are Ewa, Ewa Beach, Kapolei, and Waipio.
Click
HERE
to see if a home is in a USDA eligible area.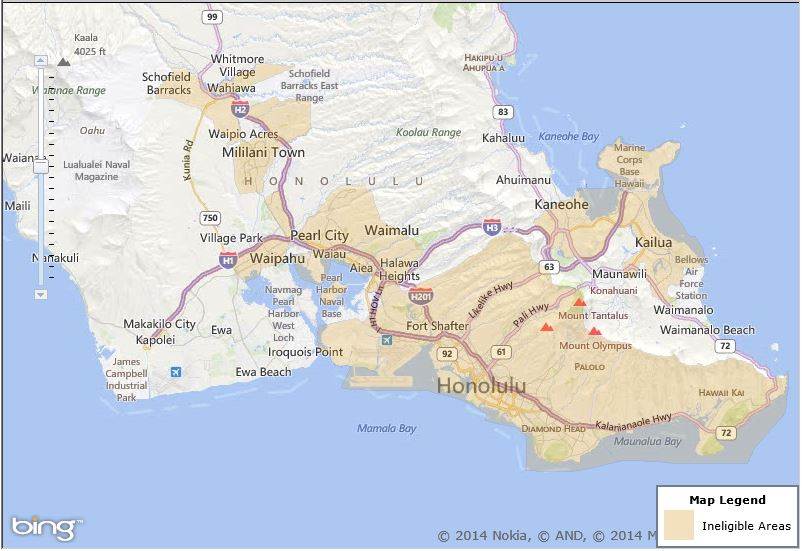 It is best to consult with your mortgage loan originator for current income limits, purchase limits, and updated USDA map. To learn more
sign up here
.