At Prime Properties Hawaii, we understand that buying or selling a home is more than just a transaction: it's a life-changing experience. That's why our team is dedicated to providing exceptional, personalized service for all of our clients. We take great pride in the relationships we build and always work relentlessly on the client's behalf to help them achieve their real estate goals.

Our team of experts represent the best and brightest in the industry, and we're always striving to lead the field in research, innovation, and consumer education. Today's buyers and sellers need a trusted resource that can guide them through the complex world of real estate. With our extensive knowledge and commitment to providing only the best and most timely information to our clients, we are your go-to source for real estate industry insight and advice.


Our Mission Statement:
Our philosophy is simple: clients come first. We pledge to be in constant communication with our clients, keeping them fully informed throughout the entire buying or selling process. We believe that if you're not left with an amazing experience, we haven't done our job. We don't measure success through achievements or awards, but through the satisfaction of our clients.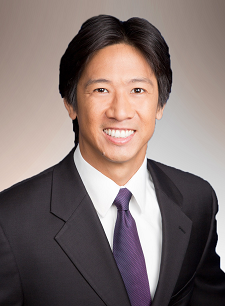 JEFF CHAR – REALTOR ASSOCIATE, MRP
License# RS-75705


Cell: (808) 372-2282
Office: (808) 738-3663
Office Location: Honolulu, HI
Jeff Char is a full-time residential real estate agent who is passionate about helping his clients and strives for excellence in all that he does. Formerly the Listing Specialist for a top producing team, Jeff coordinated pre-listing improvements, showings, inspections, and negotiated for sellers. Jeff is also a certified Military Relocation Professional, specializing in helping incoming Military to find a home in a time crunch.
Jeff is a native to Oahu, born and raised in Honolulu and graduate of Kamehameha Schools. Jeff has a background in sales and management, and holds a Bachelor's degree in Business Administration from Loyola Marymount University in Los Angeles, California. In his free time, Jeff likes to surf, paddle outrigger canoe, and enjoy life with family and friends.


HEAR FROM OUR HAPPY CUSTOMERS!

MARGARITA
As your client I felt 100% satisfied with your conduct. You are reliable, courteous, honest, respectable, thorough, trustworthy,…

— Margarita R.
Read More


MICHELLE S
You have made this transition from the mainland to our new home in Hawaii a smooth transition.

— Michelle S.
Read More


DENISE K
We had an excellent home buying experience. I recommend Jeff without hesitation.

— Denise K
Read More


LOPAKA
Jeff was there to comfort me and help me make good decisions and point out things I may have over looked! He was an excellent…

— Lopaka K
Read More


BEN C
He went above and beyond what I expected from a realtor

— Ben C
Read More


DREW R
He worked hard for me during negotiations, getting me a good deal on the home of my dreams. His organization and…

— Andrew R
Read More


TEAM LEE
He continues to follow up with us making sure we are doing alright and I continue to go to him for questions and issues that arise

— Travis & Leslie L.
Read More


TISHA & KEITH
not only knowledgeable about his profession, but is very passionate and committed to finding the right home.

— Tisha & Keith
Read More














Our Privacy Policy
Because we value you as our customer, we want to address any privacy concerns you may have. To that end, we have set forth our privacy policy for handling the information you share with us online. We want your decision to do business with us to be an informed one.

Better Homes and Gardens Real Estate Advantage Realty | Prime Properties Hawaii
© 2019 Better Homes and Gardens Real Estate Advantage Realty. Better Homes and Gardens® is a registered trademark of Meredith Corporation licensed to Better Homes and Gardens Real Estate LLC. Equal Opportunity Company. Equal Housing Opportunity. An Independently Owned and Operated Franchise.
Collecting InformationWhen you visit our consumer applications, we may collect information about you that you share with us by using our consumer applications. This identification information may include, but is not limited to, your name, physical address, email address, telephone and fax numbers, details of your real estate and lending needs and other details of your life.As you may be aware, it is a common practice that when you visit our consumer applications, we may collect data involving your usage through the use of "cookies" (i.e. small text files placed on your computer by consumer applications), web server logs, and other web tools. This technology allows us to customize your online experience as well as track your use of our system so that we can improve your experience. The tracking data we collect may include, but is not limited to, the date, time and location of your visit, the time you spend, the web pages you view, the other consumer applications you visit, your search queries, and basic information about your computer, such as your Internet Protocol ("IP") address, your domain name, your browser type, and the name of your internet service provider. You may deactivate cookies if you do not want your browsing to be tracked, but doing so may hinder your online experience.When visiting our consumer-facing applications, you may be directed, through hyperlinks, to other consumer applications that are beyond our control. Furthermore, when you are visiting our consumer applications, other companies, such as third party advertisers and sponsors, may be gathering information about you. This Privacy Policy does not cover the collection of information by those other companies and consumer applications. Although we encourage third parties to provide their own privacy policies, we are not responsible for their activities, such as how they handle the information they collect online.Using Information CollectedWe primarily use the identification information you voluntarily share with us to customize your online experience and to do what you have asked of us. We also use your identification information to tell you about our products and services, but you may instruct us not to send communications to you by following the procedure indicated below under "Contacting Us." On occasion, we use your identification information to validate your identity. As for usage tracking data, we primarily use that information to operate and improve our consumer applications, and to further our marketing efforts. As a general rule, we do not share your information with unaffiliated third parties. We may, however, share your information with our own personnel and our service providers to the extent necessary to fulfill your requests. We may also share your information with our affiliates, but we will not share it with unaffiliated third parties for direct marketing purposes. We reserve the right to disclose your information under limited circumstances, such as to cooperate with law enforcement or judicial authorities as required by law or legal process, to protect our own legal rights, or to protect the public good.Whenever you are online or on our applications, you run the risk that the information you give out will fall into the wrong hands. Although we implement and maintain commercially reasonable security procedures and practices to safeguard your privacy, we cannot guarantee the security of any information you provide to us. We accept no responsibility or liability for the activities of third parties. By using our consumer applications and applications, you agree to our Terms of Use.Updating InformationIf you would like to review the information about you that we have collected through our consumer applications, or to change that information, you can make that request by following the procedure indicated below under "Contacting Us." We may require that you verify your identity before we process your request.Anti-Fraud DisclosureElectronic communications such as email, text messages and social media messaging, are neither secure nor confidential. While Better Homes and Gardens Real Estate Advantage Realty has adopted policies and procedures to aid in avoiding fraud, even the best security protections can still be bypassed by unauthorized parties.YOU SHOULD NEVER TRANSMIT NONPUBLIC PERSONAL INFORMATION, SUCH AS CREDIT OR DEBIT CARD NUMBERS OR BANK ACCOUNT OR ROUTING NUMBERS, BY EMAIL OR OTHER UNSECURED ELECTRONIC COMMUNICATION. EMAILS ATTEMPTING TO INDUCE FRAUDULENT WIRE TRANSFERS ARE COMMON AND MAY APPEAR TO COME FROM A TRUSTED SOURCE.If you receive any electronic communication directing you to transfer funds or provide nonpublic personal information, EVEN IF THAT ELECTRONIC COMMUNICATION APPEARS TO BE FROM Broker or its affiliates, do not respond to it. First, verify that the instructions are correct by calling the appropriate party, such as Broker, the title company or a lender. Such requests, even if they may otherwise appear to be from Broker, are likely part of a scheme to defraud you by stealing funds from you or using your identity to commit a crime.To notify Broker of suspected fraud related to your real estate transaction, send an email to JeffC@BetterHawaii.com.Updating Our Privacy PolicyWe may, from time to time, change our Privacy Policy. We will notify you of any changes by posting our updated Privacy Policy on our consumer applications and inserting a new "Effective Date."Contacting UsIf you would like to send us a request as indicated above, or if you have any other questions or concerns regarding our Privacy Policy, you may contact us by email at JeffC@BetterHawaii.com or call us at (808) 372-2282.Effective Date and Contact Information:This Privacy Policy is effective as of October 2016. Our company can be reached at 4211 Waialae Ave. Suite 9050, Honolulu, HI 96816, (808) 372-2282, or JeffC@BetterHawaii.comInternational UsersOur consumer applications are hosted by servers in the United States. If you are located outside of the United States, your personal information may be transferred to the United States. By submitting your personal information, you consent to its transfer to the United States and to its storage, processing, and use there in accordance with this Privacy Policy.