Coming Soon! – Aalii

Aalii will be Howard Hughes' 6th building in Ward Village. Aalii is designed to meet the high demand for condos in the $300,000s up to $1 million and will feature 751 units, 150 of which will be designated as "Reserved Housing Units". The tower was designed by San Francisco's Solomon Cordwell Buenz, (also designed Anaha) with local partner Ferraro Choi and Associates Ltd. Sales are expected to start in the next few weeks and completion is targeted for 2020/2021.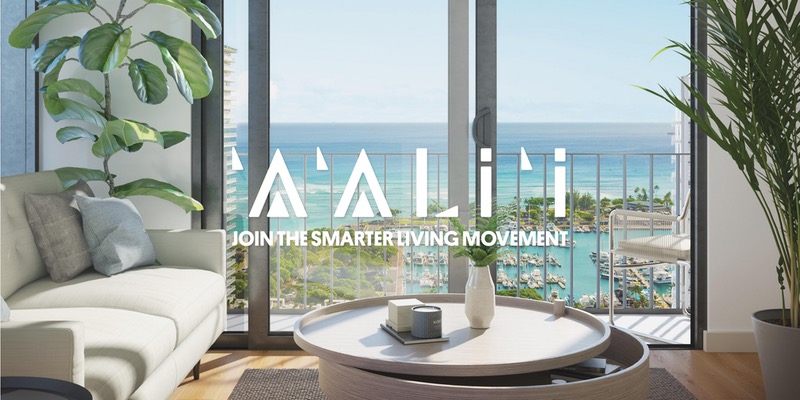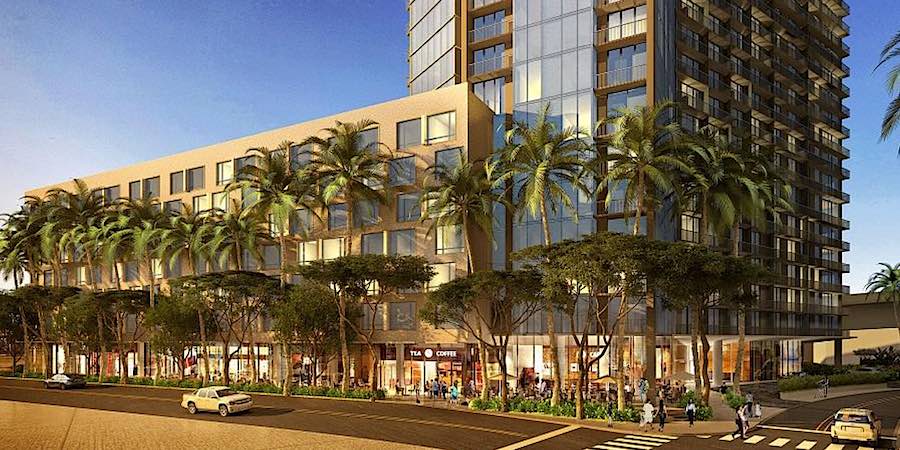 Location
Located at 987 Queen Street, Honolulu, HI 96814, the project site is located adjacent to Honolulu's planned future railway and walking distance from the proposed Kakaako rail station. Aalii will be right in the heart of Ward Village right next to Ae'o and Whole Foods Market.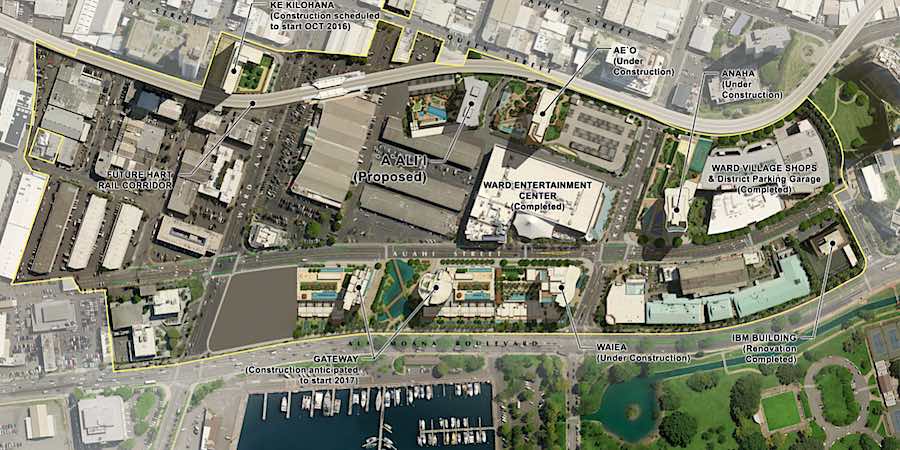 Building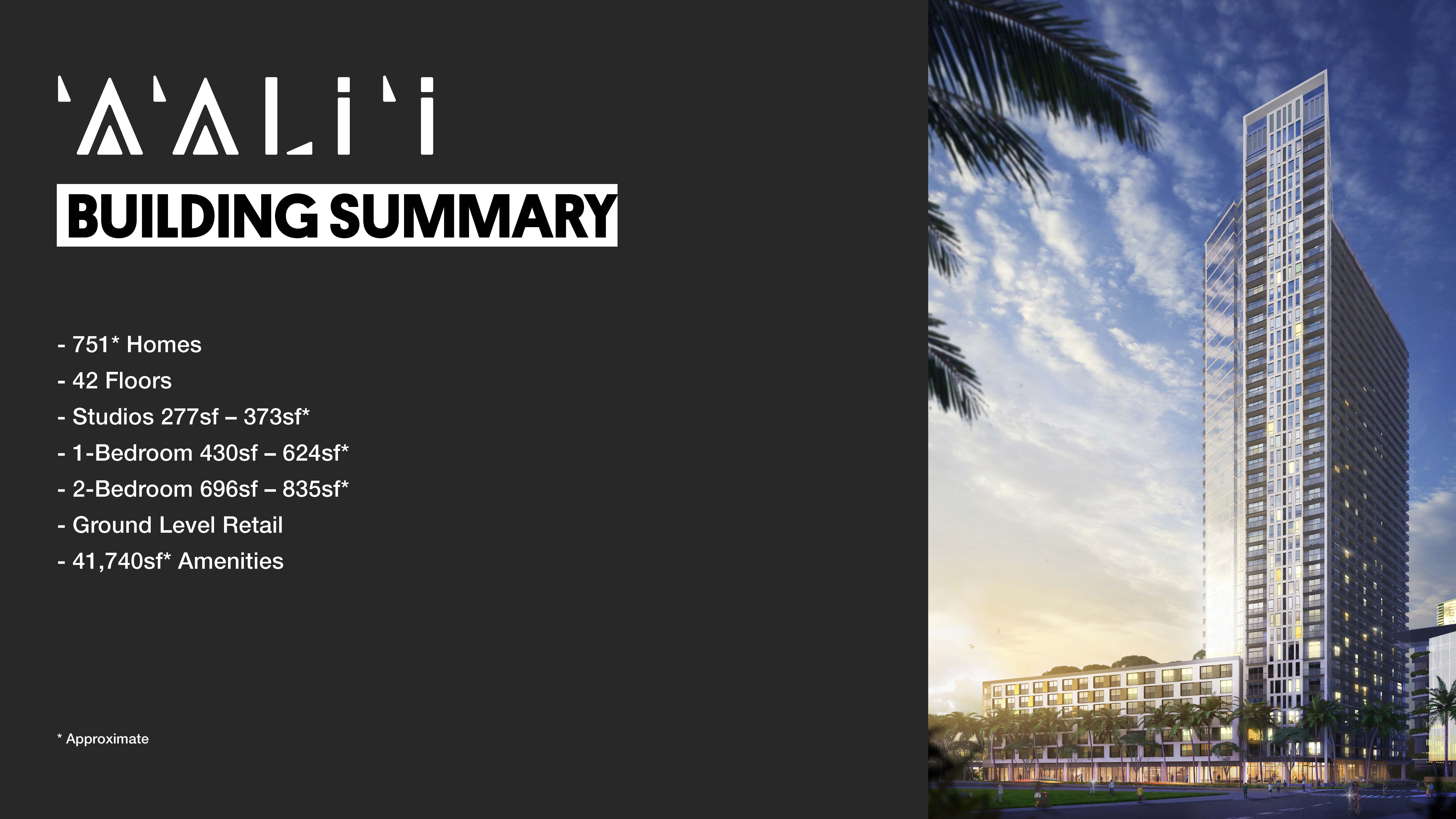 Aalii will be a 42 story building with 751 units. A'ali'i will Most of the units will be "market" units with 100 units being "Reserved Housing Units". The building will consist of studios, 1 bedroom, and 2 bedroom units ranging from 277sqft to 835sqft. Pricing, floor plans, and maintenance fees have yet to be released.
Studios – 277sf – 373sf
1 Bedroom – 430sf – 624sf
2 Bedroom – 696sf – 835sf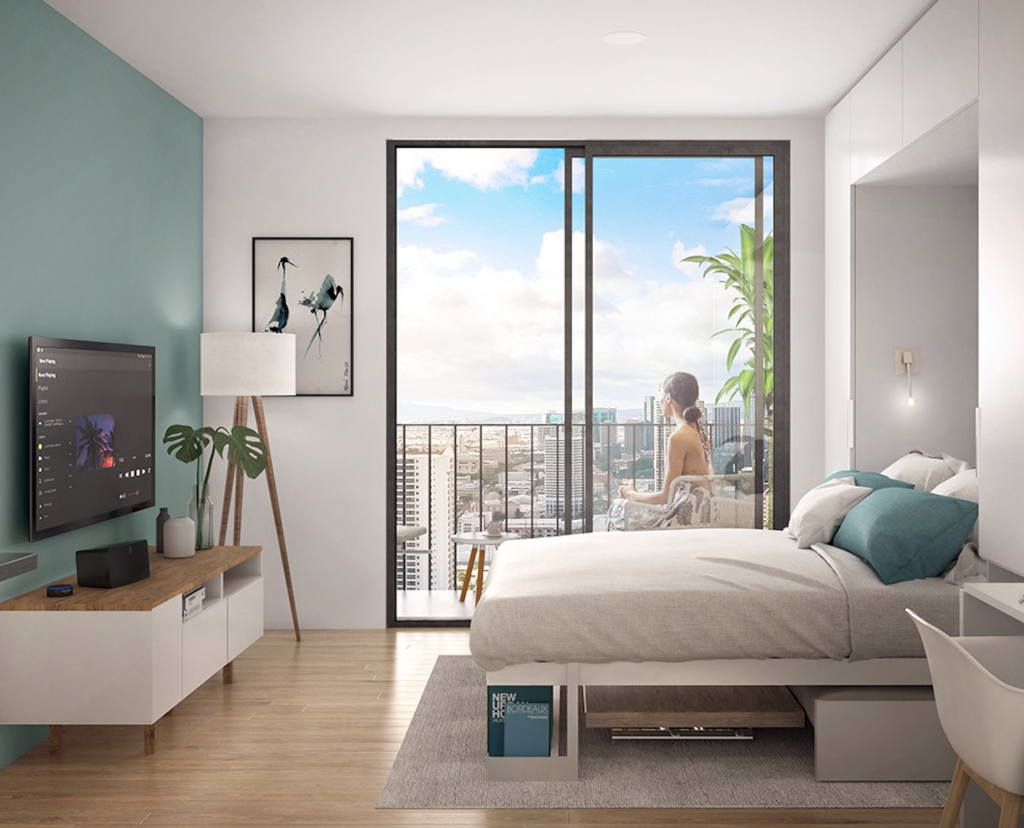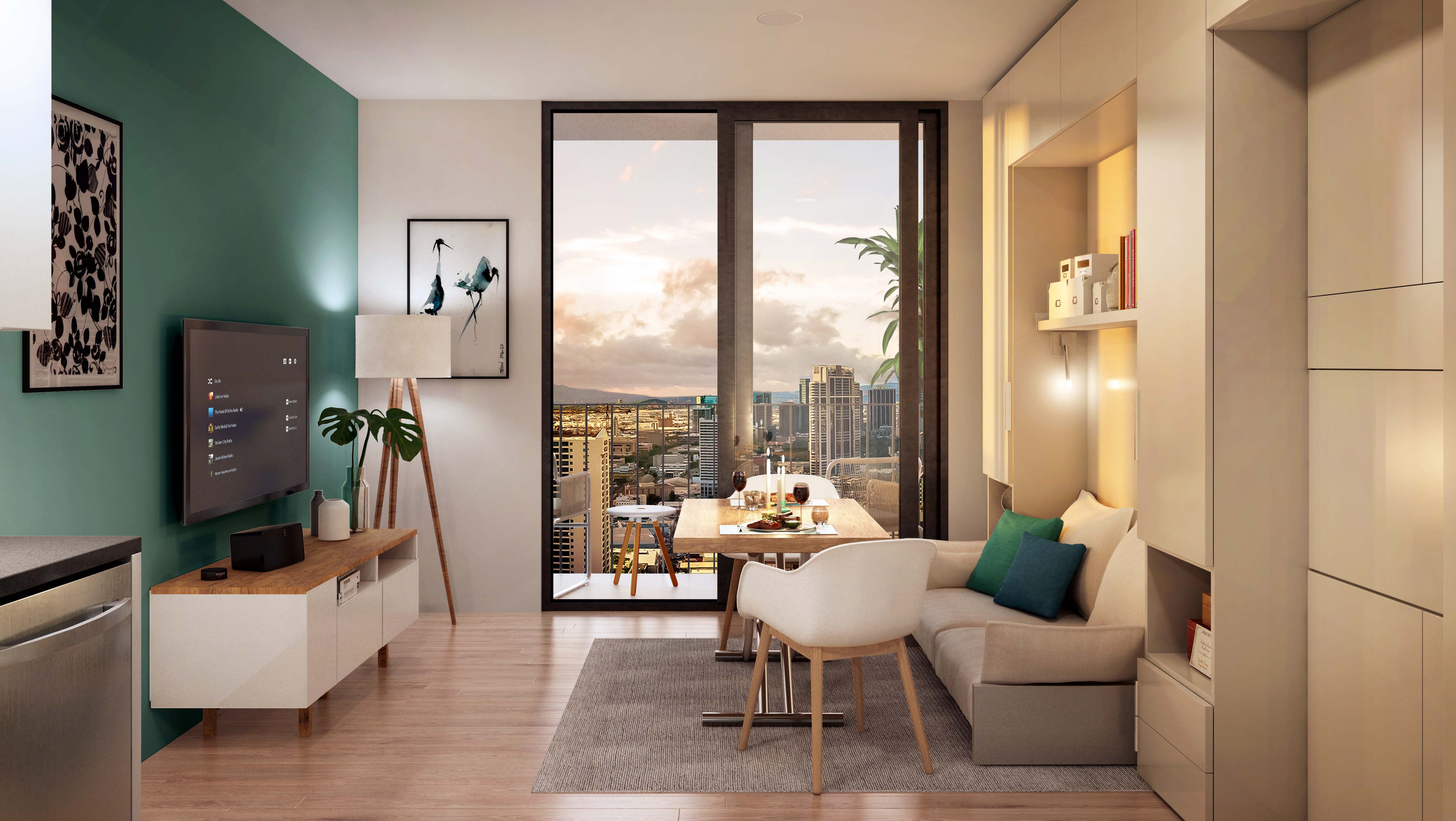 (Smart furniture design for studio)
Amenities
There is a planned large amenities deck which will include an adult pool, cabanas, barbecue areas, indoor/outdoor event spaces, and a keiki play area and pool. The building also features a 42nd floor amenities deck with a fitness center, yoga studio, private rooms, and outdoor sky lounge.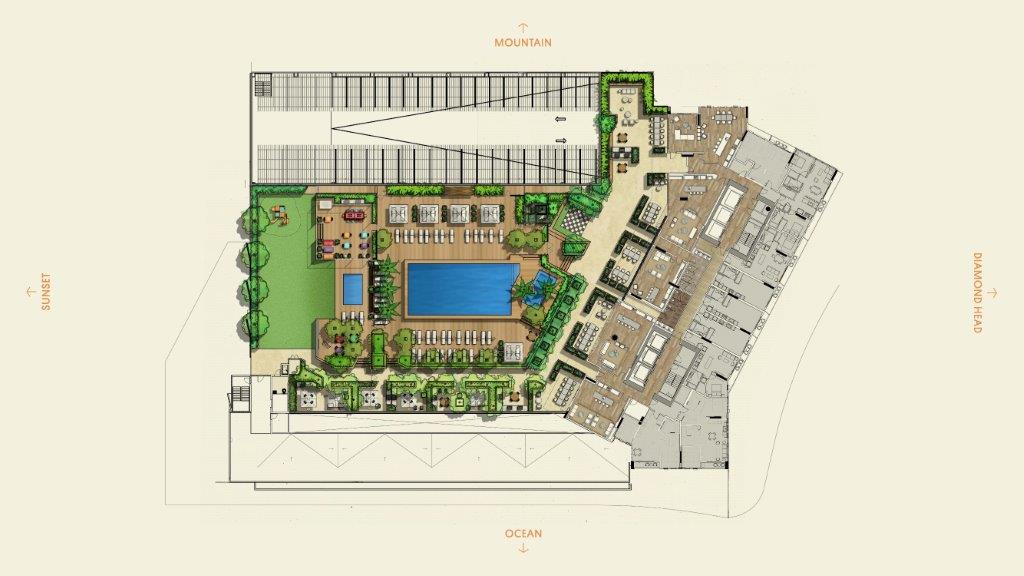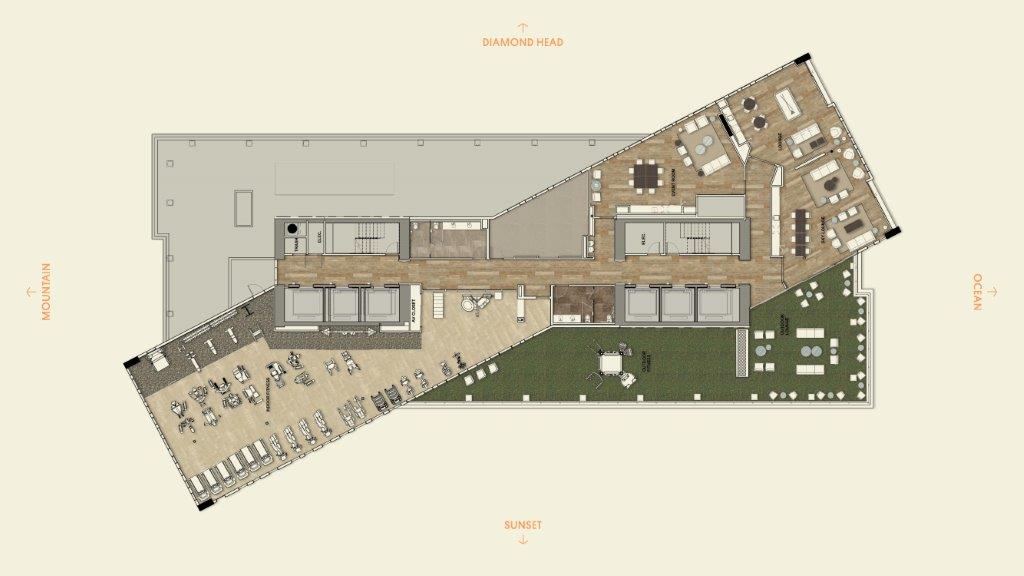 Aalii will include secure resident bicycle parking and storage on the ground-level and exterior retail bicycle parking near retail areas. Ground-level amenities will include a resident's dog park occupying approximately 1,940 square feet as part of the pet-friendly design.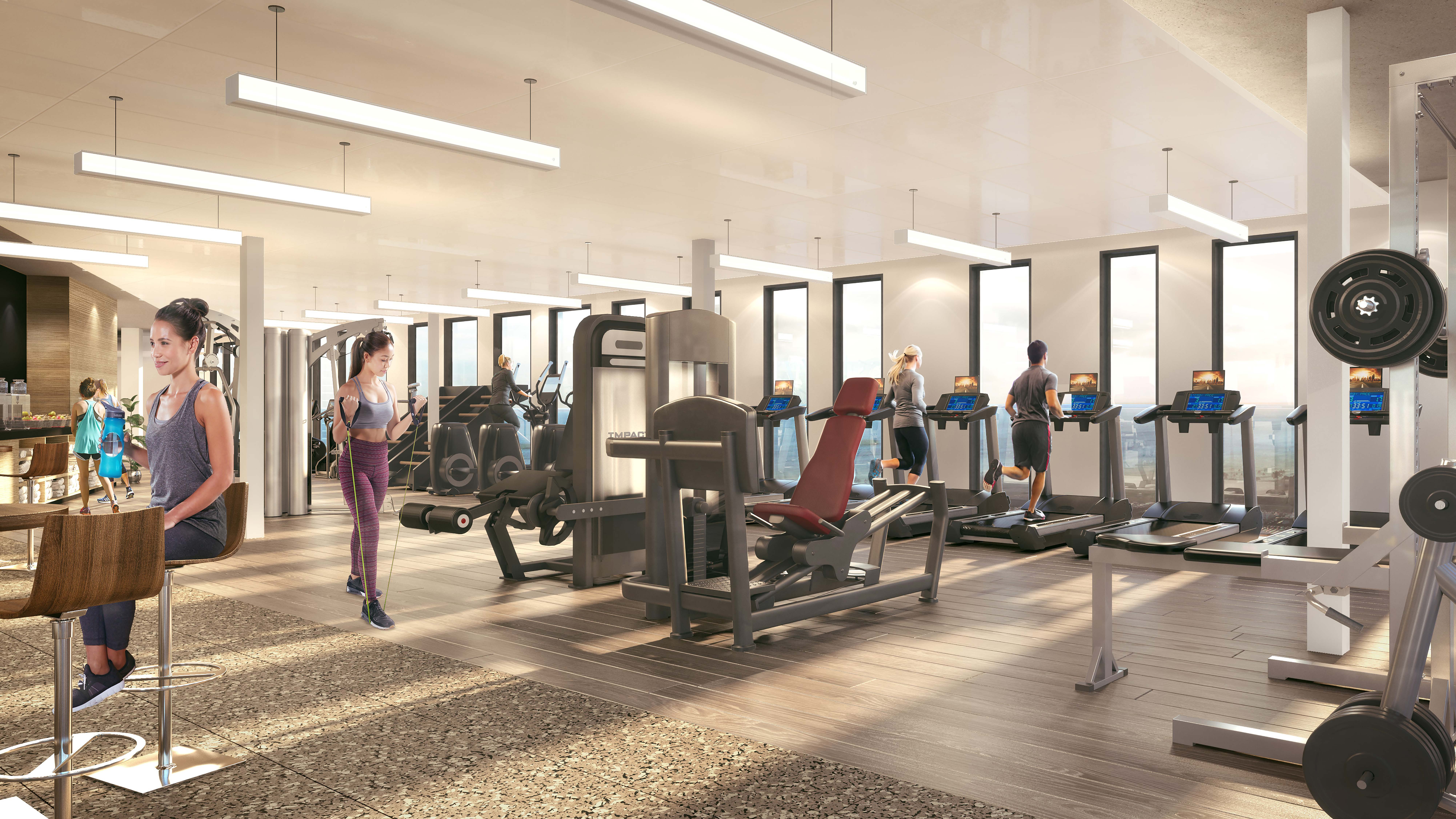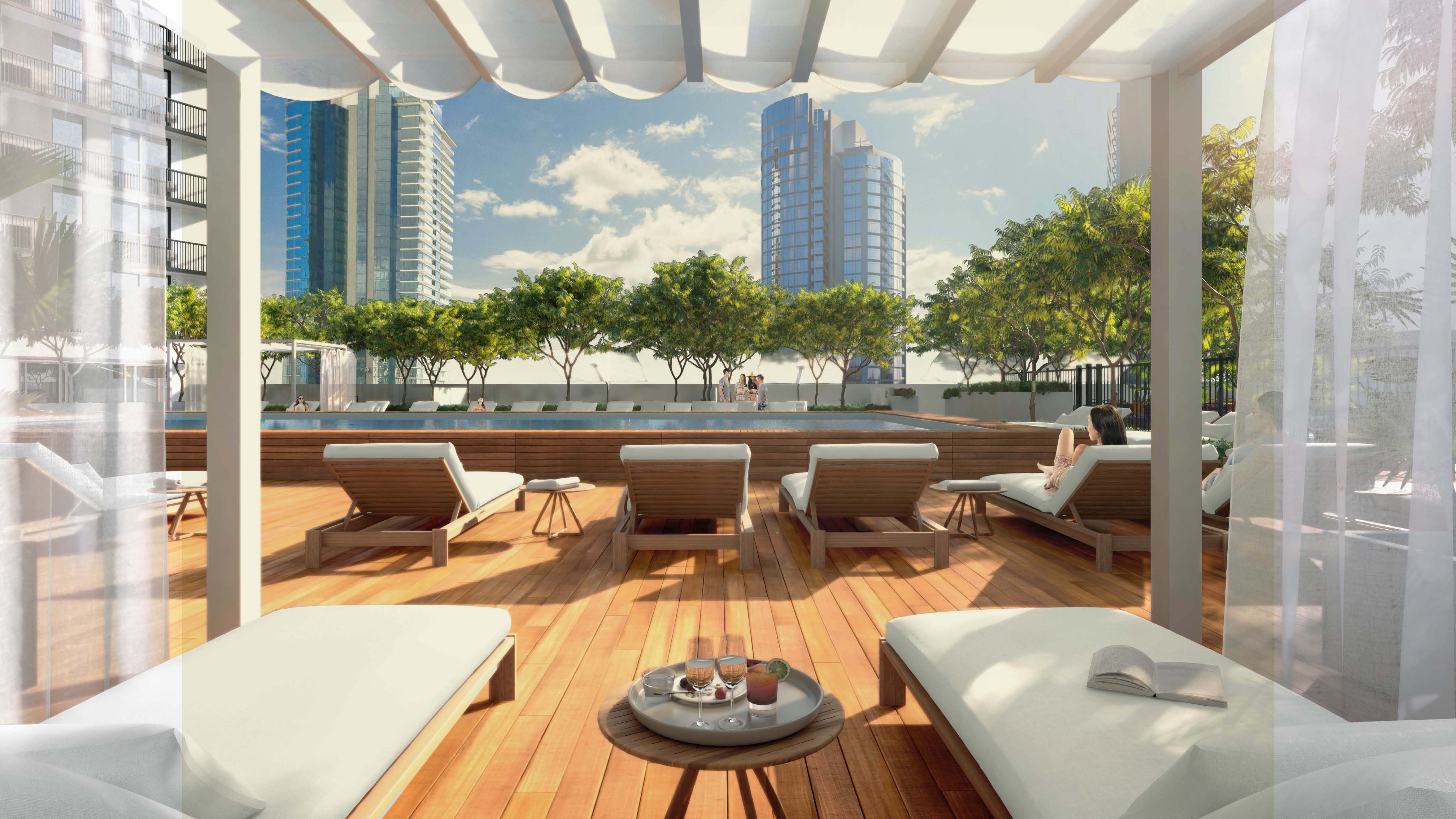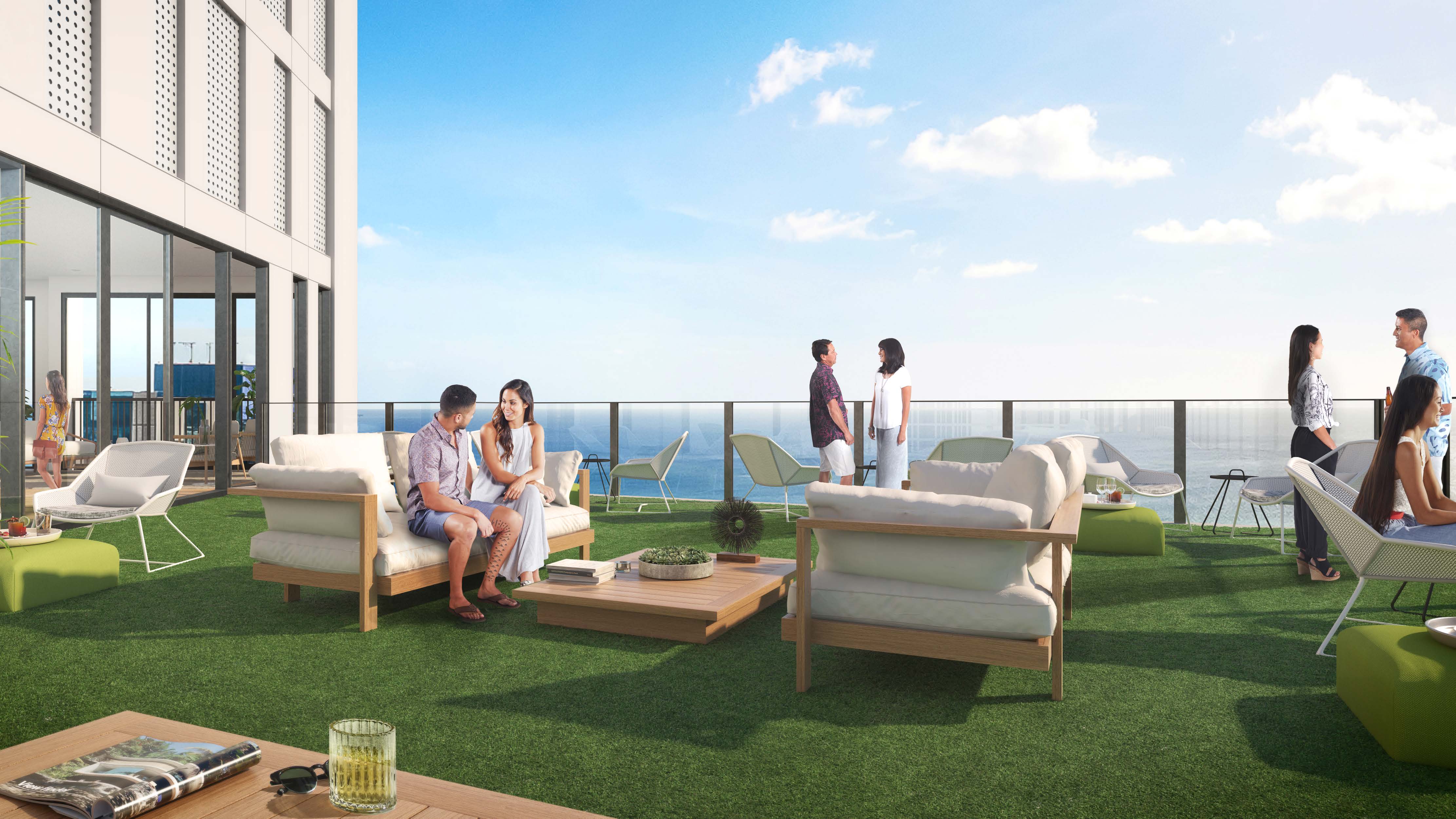 A'ali'i App – Residents will have access to a phone app which will allow them to conveniently reserve amenities and event spaces as well as access to concierge services and more.
Summary –
A'ali'i will be 42 stories high and consist of 751 units, including 150 reserved housing units. The building will feature a "tower" as well as "podium" or low-rise residences
Podium residences will mostly be studios with a few 1 bedroom units
All units will have a lanai
Units will feature Bosch appliances
Smart Living Movement – Some units will feature "smart furniture" which includes modular beds/desks that can be transformed for both daytime and nighttime use
42

nd

floor will feature a fitness center, yoga studio, meeting rooms, pool tables, as well as an indoor/outdoor "sky Terrace"
Free Wifi in all amenity areas
The 8,000sqft recreation deck will feature adult pool, cabanas, barbecues, indoor/outdoor event areas, keiki pool, and play area
Building will feature 6 elevators
Adjacent to the large lobby will be a dog run. Building will be pet friendly but restrictions TBD
Ground floor will feature over 11,000sqft of retail space
A'ali'I App – residents will have access to a phone app allowing them to reserve amenities and have access to concierge services
* All Photo renderings and information subject to change. Please check with sales office for updated information. Photos courtesy of Howard Hughes Corporation.
Process – Aalii should start sales within the next few weeks and it has been rumored that units will be sold through lottery. It's important to talk to your real estate agent to get the most up to date information.
Make sure you have a Buyers Agent!
* I do not represent the developer nor am I part of the sales team. I make no representations on their behalf. If you want information directly from the sales office I urge you to contact them directly. If you would like me to help represent you as your real estate professional I would be happy to meet with you.
Prime Properties Hawaii | Jeff Char (RA)
Jeff Char is realtor-associate with Better Homes and Gardens Real Estate Advantage Realty. Jeff brings excellent service and a consultative approach to real estate when helping clients buy or sell homes. For additional information contact Jeff at (808)372-2282 or jeffc@betterhawaii.com.